Having greater visibility of your fleet rentals is crucial for jobsite success. Learn 4 key benefits of having GPS fleet tracking for your PTR truck rentals.
---
CONTINUE READING
As the temperatures drop in the winter time, it's important to be prepared to prevent your diesel fuel gelling (and your fuel-filter icing). Read about our 2 recommended products to keep your projects moving during the winter months.
---
CONTINUE READING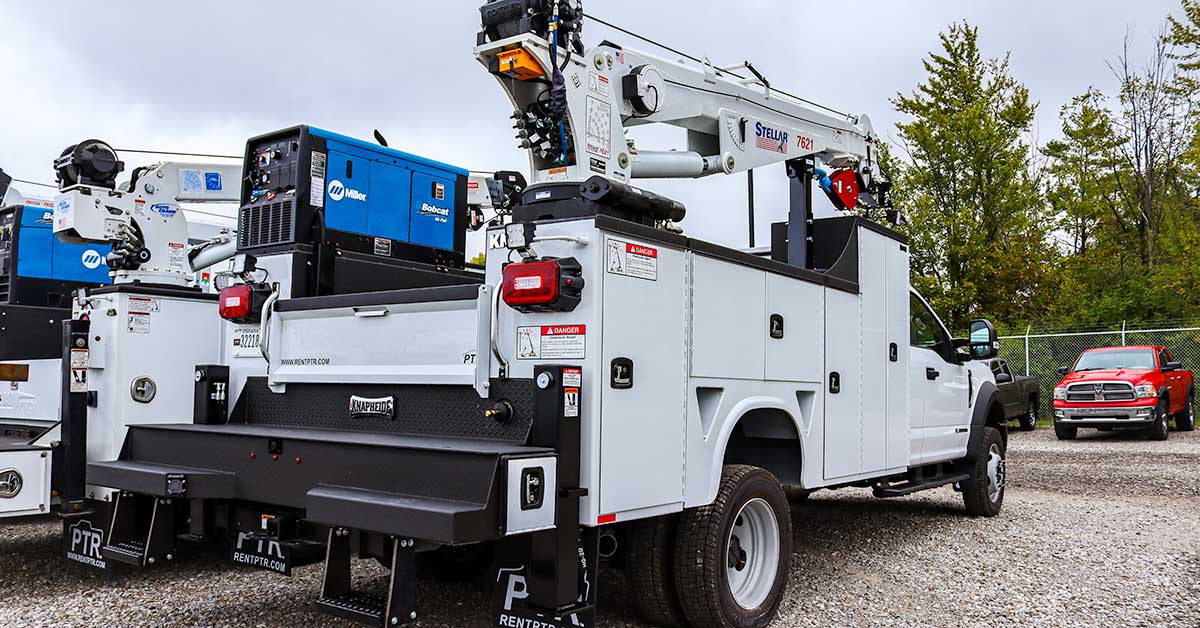 Having an F550 Mechanic Crane Truck in your fleet is important when working on projects with heavy equipment. PTR is happy to announce the expansion of our F550 Crane Truck offering, now having Knapheide truck bodies available for rent in addition to STI truck bodies.
---
CONTINUE READING
PTR is excited to announce the expansion of our all-terrain product offerings, having a Fat Truck Pickup 2.8P available for rent. The Fat Truck 2.8P is a fully amphibious pickup truck model that breaks the norm.
---
CONTINUE READING
Our Triplexing Cable Wrapper can wrap MV cable into a triplex bundle using twine. Primarily used for burial in a trench for wind farms and solar farms. Call (844)245-3338 for details.
---
CONTINUE READING
Lube skids are self-contained units and make it quick and easy to access fluids to keep work trucks moving. There are many perks to having lube skids on your rentals, and we've narrowed it down to 3 key benefits of them.
---
CONTINUE READING
Utility is in our DNA. Rob Troxel, PTR's CEO has been a big name in the utility industry for quite some time and we wanted to share his story.
---
CONTINUE READING
Quality comes first. With the variety of jobs that utilize service and mechanics trucks, having the right unit is crucial for productivity. PTR and Knapheide have been partnering to provide custom solutions in the utility and construction industries.
---
CONTINUE READING
Heavy duty flatbeds, built tough and customized exactly to your job's demands. PTR offers Bedrock Truck Bed Flatbeds for your rentals to ensure quality and durability every time.
---
CONTINUE READING
PTR has further expanded our utility trailer fleet, having Larson LCT-7500 Cable Reel trailers for rent!
---
CONTINUE READING