Rent-Ready Service and Utility Trucks
Different jobs require different types and sizes of trucks. Choosing the right service truck for your next project (and the proper upfits for the truck) can be a daunting task but is crucial in order to keep your team as productive as possible. We're certain that our wide variety of utility trucks will exceed all of your needs. Whether you need an upfit open service body, a mechanic crane truck or an enclosed service body, we've got different brands and sizes ready to work.
Not exactly sure what kind of truck you need or want? Let's talk and find the truck that best suits you.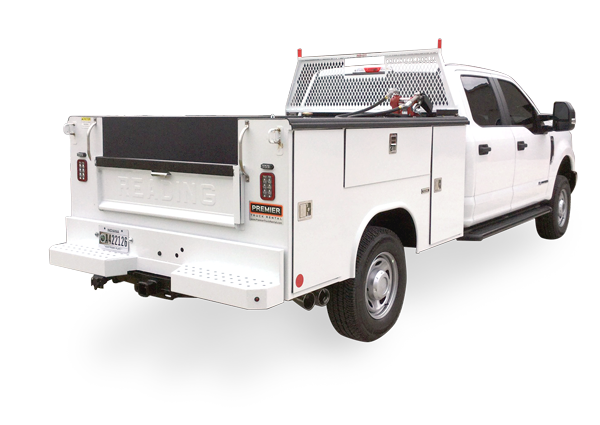 ¾-Ton Open Utility Trucks provide interior and exterior storage space to keep your tools and equipment all in one place, making your work easier than ever.
Looking for security and dependability with your next 4×4 truck rental? Our 1-Ton Open Service Utility Rentals are built with a solid steel bed that's strong enough to withstand even the toughest of jobs and have plenty of external storage space for your tools and equipment.
Equipped with an electric crane capable of lifting up to 3,200lbs, our 1-Ton F350 Mechanic Crane Truck is perfect work site solution for Electrical Contractors and projects in Agriculture.
The mechanics favorite – a F550 Mechanic Crane Truck. Equipped with a crane (available in electric or hydraulic), compressor, welder, generator, work lights, strobe lights, rollout mechanics drawers and more, this unit will help you lift heavy machinery and securely store your equipment.
Every contractor knows how important it is to have easy access to your tools, and the 2-Ton Utility Service Truck does just that. An F550 Enclosed Service Body helps you stay organized while on the job and have everything you need right at your fingertips.
Offered in 9' and 11' bodies to best fit your project's needs, the 2-Ton Open Utility Truck provides you with adequate shelving space and open bed space to haul larger materials to and from the jobsite.