FULL OF POWER & PAYLOAD – 2-TON FLATBEDS
Save time, money, and resources with a 2-Ton flatbed truck. Custom-built to spec, our F550 flatbeds allow you to take fewer trips to and from your job site and get more done by having all of the upfits needed for your projects. When you rent a 2-Ton class-5 flatbed, you can haul any size cargo anywhere, having confidence that your rentals will get you to where you need to go.
CUSTOM UPFITS MADE FOR YOUR FLEET
F550 Flatbeds are great for pipeline jobs, construction projects, and electrical contractors alike. These trucks take away the stress of having large hauls on rough terrains. When these units are upfit specifically to your project needs, they'll help you get your work done on time. Just tell us what you need and we'll customize your rentals in-house, exactly how you need them.
Depending on your needs, our flatbed truck rentals can be upfit with pumps, above-body and underbody storage boxes, stake sides, welders, generators, air-compressors, ladder racks, and more. Our flatbeds are sourced from Bedrock Truck Beds, coming standard with stake pockets.
EXPERIENCE THE PTR DIFFERENCE
So, why rent with us at PTR? We are flexible – from upfits to rental lengths to damage billing and beyond, we focus on you and your needs first. We're here for you when you need us. We service all of our trucks in-house, saving you the worry of whether the truck is ready to work. We work hard to minimize downtime for you.
LOOKING FOR SOMETHING ELSE?
If you need to expand your fleet with trucks other than flatbed trucks, then we've got you covered. We have a large inventory of units, ranging from half-ton pickups to dump trucks and different types of trailers as well.
Let's start working together on your fleet needs for your next project – contact us today or fill out a quote request so we can get to work.
* please read all bed and hitch labels before towing
A GLIMPSE AT A 2-TON FLATBED
MAKE WORK EASIER WITH UPFITS
LADDER RACKS
Get more storage with a ladder rack on your flatbeds – we'll take care of the utility hooks and tie-downs.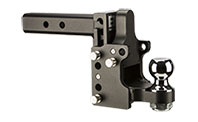 HITCHES
Towing and hauling equipment is easy. Choose from a Ball, Pintle or Ball/Pintle combo and hit the road.
BRUSH GUARD / WINCH
Protect your trucks against damage with a brush guard and have a winch ready for when you go off-road.
TOOLBOXES
Find the right storage solution for you with different sizes and brands of toolboxes.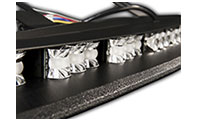 SAFETY LIGHTS
Working at night is made easy and safe with safety lights.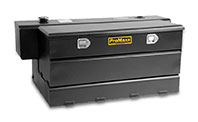 FUEL STORAGE TANKS
Fuel storage and a fuel transfer pump – having on-site fuel to do a quick fill-up is crucial for meeting deadlines.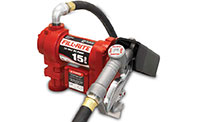 FUEL TRANSFER PUMP
A 12V transfer pump quickly pumps gas from your storage tank to your vehicle's fuel tank, saving you the stress of having to fill up off-site.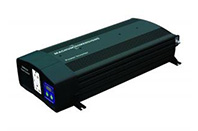 INVERTERS
Power on the go with 400-3,000 watt inverters. Modified Sin & Pure Sine inverters are available from a variety of manufacturers and can be added to your rentals.