ANY TERRAIN, ANY TIME
Some call it an inspection trolly. Others call it an inspection buggy. A few even call it a lineman limo. Sometimes, it's even referred to as an amphibious transporter. But us? We call it a Fat Truck.
Off-road projects are no longer an issue when you have a Fat Truck in your fleet. These units, created by Zeal Motor, are completely amphibious and great for transporting people, tools, and other materials for your remote projects.
Although Fat Trucks have many uses, these trucks are industrial, off-road utility terrain vehicles specifically designed for transmission and power line inspections, pipeline valve inspections, line construction, right-of-way inspections, and transporting a team or materials over difficult terrains during any season.
When we think about Fat Trucks, all that comes to mind is that it's an all-terrain vehicle that can do it all.
WHY FAT TRUCKS ARE UNIQUE
Having joystick steering, automatic transmission, and automatic brakes when not in motion, these trucks are safe, versatile, and great for every line of work.
Fat Trucks have unique tires, inflating and deflating based on the terrain that you're tackling. Because of this, swimming through water, climbing over debris, or crawling through mud is no longer a problem. Fat Trucks are ROPS certified, EPA compliant, and designed per OSHA, ASME, ANSI, ISO, and SAE.
Our Fat Truck rentals have the option to add on a Fat Truck trailer, allowing you to haul, tow, and move even more equipment across worksites. These all-terrain vehicles have optional winches and hitches to carry your load. Also, these amphibious transporters make great crew haulers, having room to carry up to 8 passengers safely at one time.
WHAT MAKES FAT TRUCKS DIFFERENT THAN SHERPS?
There are a few key differences between Fat Trucks and Sherps when it comes to off-road utility vehicles: directional control, tires, and ROPS.
Directional Control – These two units have very different steering. For Fat Trucks, you have a joystick steering option in between the two individuals in the front seat, allowing either to control the vehicle. Sherps have separate directional controls for the driver-side operator only.
Tires – While both units have tires that inflate and deflate with the type of terrain you're driving on, Fat Truck operations can control the airflow of the tires with a single button, while Sherp operators have to use a manual switch to move gas in and out of tires.
ROPS – ROPS is crucial for all off-road units. Fat Trucks are ISO certified with ROPS protection and also provide seat belts for all passengers. Sherp has bars for ROPS attached to the frame.
TAKE ON STORMS HEAD-ON
Fat Trucks are ideal for storm and hurricane recovery efforts because of their ability to climb over anything and wade in the water. When it's hurricane season, respond and assess damage faster than ever with these all-terrain vehicles. The Fat Truck is able to climb inclines up to 35-degrees (70%), has 67 horsepower, and can travel up to 20 miles per hour on land.
Conquer any terrain with a Fat Truck. This 8-person crew cab is joystick steered and is built for all types of weather and land.  Stuck in the mud?  No problem. With a single button press, the tires will deflate to offer maximum traction.  When floating in the water, the tires inflate to maximum pressure to allow the tire treads to double as paddles.
NEW – THE FAT TRUCK PICKUP
Similar in usage to the Fat Truck 2.8c, the Fat Truck 2.8P Pickup Model is the first-ever fully amphibious pickup truck, having a full open bed to seat 6 passengers, hold tools and equipment, and more. Plus, these units can be custom outfitted with additional upfits like a high-speed capstan, vegetation control spraying unit, water tank, and a small service crane for equipment and material recovery post-storms.
Safety
ROPS certified
Controlled noise level
EPA compliant
Designed as per OSHA, ASME, ANSI, ISO, SAE
Maximum speed limiter
Automatic brakes when the vehicle is not moving
Visibility 360°
Side mirrors
Automatic tire inflation system
Front and rear ladder with 3 points contact all the time
Grab handles at all entry point
3 points safety belt at all seats
Flat tire safety kit
Stretcher fit
Ease of Operation
Intuitive proportional joystick drive
Intuitive dash display
Automatic drive modes
Automatic transmission
Ability to drive from the left or the right side
Comfort
Biggest cab space in the market
Ergonomic seating at all positions
4 sliding windows
Heater defroster
Performance
Amphibious
All terrains
All seasons
Ability to transport up to 8 persons
Ultra low ground pressure
Fuel autonomy
Terrain mode
Maintenance
CAT tier 4 final engine (no DPF)
Danfoss transmission
Maintenance free drivetrain
CUSTOMIZE YOUR FAT TRUCK WITH UPFITS
FRONT WINCH
Finally, off-roading made easy. Our front winches are from 10k to 10k capacity
.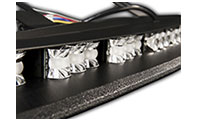 SAFETY LIGHTS
Working at night is no problem with safety lights
.