PTR CANDY WAGON FRAMER
YOU SPOKE, WE LISTENED
Meet the Candy Wagon framer, created by you, for you. This truck came about from talking to industry professionals, like yourself. Being a utility truck with all of the goodies, these heavy-duty, custom flatbeds are filled with add-ons that help you and your crew stay productive while on the job.
Our customers are always providing us feedback on the Candy Wagon Framer, letting us help you meet your job demands by continuously improving and evolving our truck to make it top of its class. Everything you'd ever need while working, all in one truck, right at your fingertips. Nothing is sweeter than this.
BUILT FOR THE TOUGHEST JOBS
Don't want anyone meddling with your confections? No problem. There's no need to stress about moving equipment to and from project sites. Candy Wagon Framers were created to help you securely and safely store tools, having an 11' body with stake pockets, ample storage space, fuel transfer tank and pump, locked tool boxes to keep everything organized, and more.
EXTRA TOPPINGS ON YOUR CANDY WAGON
Different jobs have unique needs. We get it. That's why our Framers are packed with upfits to help you and your crew work smarter, not harder. Having a transverse compartment mounted behind the cab, a 3,500lb material rack, fuel transfer tank and pump, 12,000lb hydraulic winch, j-hooks, toolboxes and more, these units are ready to work.
THE BEST OF THE BEST
Quality is key. You need rentals that will help you meet your deadlines and keep your crew productive on the job. Knowing this, we put our rentals through a detailed service and inspection process regularly, giving you confidence in your trucks. Take on the toughest jobs with ease and confidence.
Productivity is right around the corner. Submit a quote request form below and we'll get you all the details for our truck rental options so we can find what will best meet your needs. Let's get to work.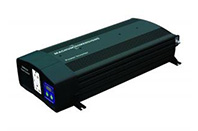 INVERTERS
Power on the go with 400-3000 watt inverters. Modified Sine & Pure Sine inverters are available from a variety of manufacturers and can be added to your rentals.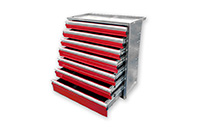 C-TECH ALUMINUM STORAGE SOLUTIONS
Top-of-the-line, sturdy storage for your projects. C-Tech is the best of the best. Available in either standard or extreme duty.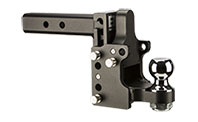 HITCHES
When you add a hitch, towing trailers is made easy. Choose from a Ball, Pintle or Ball/Pintle combo and hit the road.