FORD MAVERICKS: FIELD-PREPPED PICKUPS
Fully-hybrid and ready to work. Our brand new 2023 Ford Maverick XL Supercrews are fuel-efficient and compact, making it easy to navigate job sites. Having an EPA-estimated rating of 40 mpg in the city, these vehicles can have up to 500 miles of range on a single tank of fuel.
The compact size of a Maverick makes it a great solution for renewable sites, construction jobs, and telecom projects where space is limited but the need for temperature-controlled mobility is needed. These smaller units have light hauling capabilities and are the perfect UTV replacement, having a payload capacity of 1,500lbs, 2,000lbs of towing capacity, and a GVWR of 5,200lbs.
QUALITY IS CRUCIAL
The PTR reputation is built on being the best of the best when it comes to truck and trailer rentals. You deserve pickup that is built tough and ready to work. We put all of our units through a thorough inspection before sending them to your jobsite to ensure quality and dependability.
Our in-house upfitting team will add custom accessories to your rentals to help increase productivity on the job. Whether you need a hitch, ladder rack, strobes or a different add-on, our team will take care of it for you.
A CLOSER LOOK AT A FORD MAVERICK
CUSTOM UPFITS FOR YOUR MAVERICK RENTAL
LADDER RACKS
Boost your storage with a ladder rack. We'll take care of the utility hooks and tie-downs – just tell us what units you'd like them on and we'll take make sure you're good to go.
TRUCK CAPS
Never worry about the weather, security of tools, or debris again. Protect your equipment from snow, rain, UV rays, theft and more with a fitted truck cap
.
BRUSH GUARD/WINCH
All the protection you need while working. Get full coverage against any type of damage with a brush guard and have a winch ready for when you go off-road. You'll be glad that you did
.
TOOLBOXES
The right storage solution for you. We offer different sizes and brands of toolboxes so you can find the right fit for your projects. Safely and securely transport your tools in your truck bed with ease.
HEADACHE RACKS
Headache racks are ideal to protect your rear cab window. Choose from a lighted or a non-lighted option
.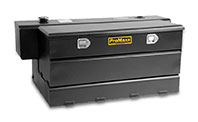 FUEL STORAGE TANKS
On-site fuel, right at your fingertips. Our fuel storage tanks make filling up your trucks and equipment a breeze.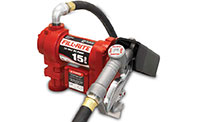 FUEL TRANSFER PUMP
A 12V transfer pump quickly pumps gas from your fuel storage tank to your vehicle's fuel tank, saving you the stress of having to fill up manually
.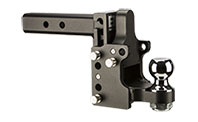 HITCHES
Towing equipment has never been easier. Choose from a Ball, Pintle or Ball/Pintle combo and hit the road
.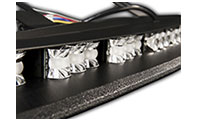 SAFETY LIGHTS
Working at night is no problem when you have safety lights on your units.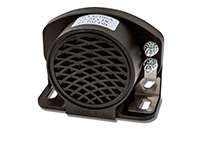 BACKUP ALARMS
For safety when reversing, use a backup alarm
.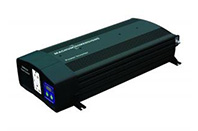 INVERTERS
Power on the go with 400-3,000 watt inverters. Modified Sin & Pure Sine inverters are available from a variety of manufacturers and can be added to your rentals
.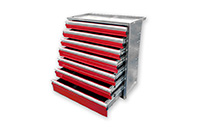 C-TECH STORAGE
Solid, sturdy storage for you. C-Tech storage solutions are one of the best. Available in either standard or extreme duty
.