BRINDLE & BROOKS BROTHERS REEL STANDS FOR YOUR NEXT PROJECT
Brindle & Brooks Brothers Reel Stands are perfect for heavier-duty reels for any distribution or transmission job. We offer multiple sizes of reel stand rentals to give you the option to find what best fits your job needs:
RS15 – 15,000lb capacity reel that can hold up to an 84″ diameter reel
RS25 – 25,000lb capacity reel stand that can hold up to a 120″ diameter reel
Our reel stand rentals all come standard with tension brakes so you can safely hold back and payout your line as you need. Forklift tubes measuring 4″ X 8″ also come standard, making loading and unloading simple and safe.
RS15 Reel Stand Specifications
84″ Max Reel Diameter
62″ Max Reel Width
15,000lbs Max Payload
Heavy Duty Bronze Bushings
2 7/8″ Reel Bars with Cross Arm
16″ Tensioning Brake
Painted Black
RS25 Reel Stand Specifications
120″ Max Reel Diameter
67″ Max Reel Width
25,000lbs Max Payload
36″ Bronze Tension Disc Brake
4″ x 8″ Fork Lift Tubes
3″ Diamond Case Reel Bar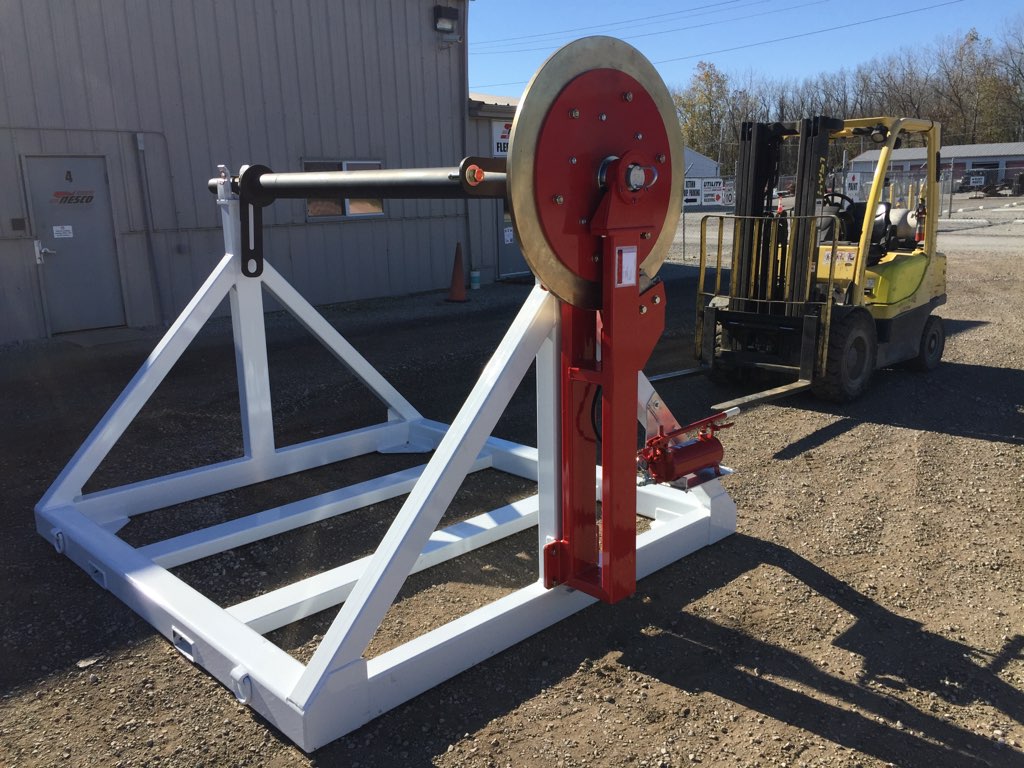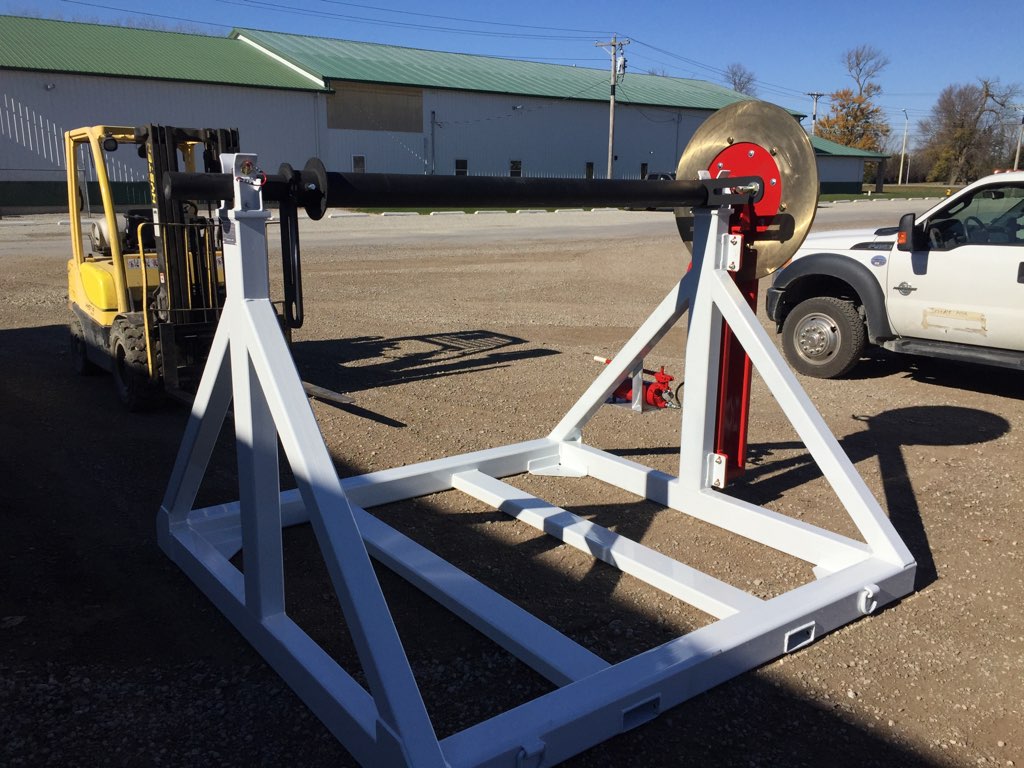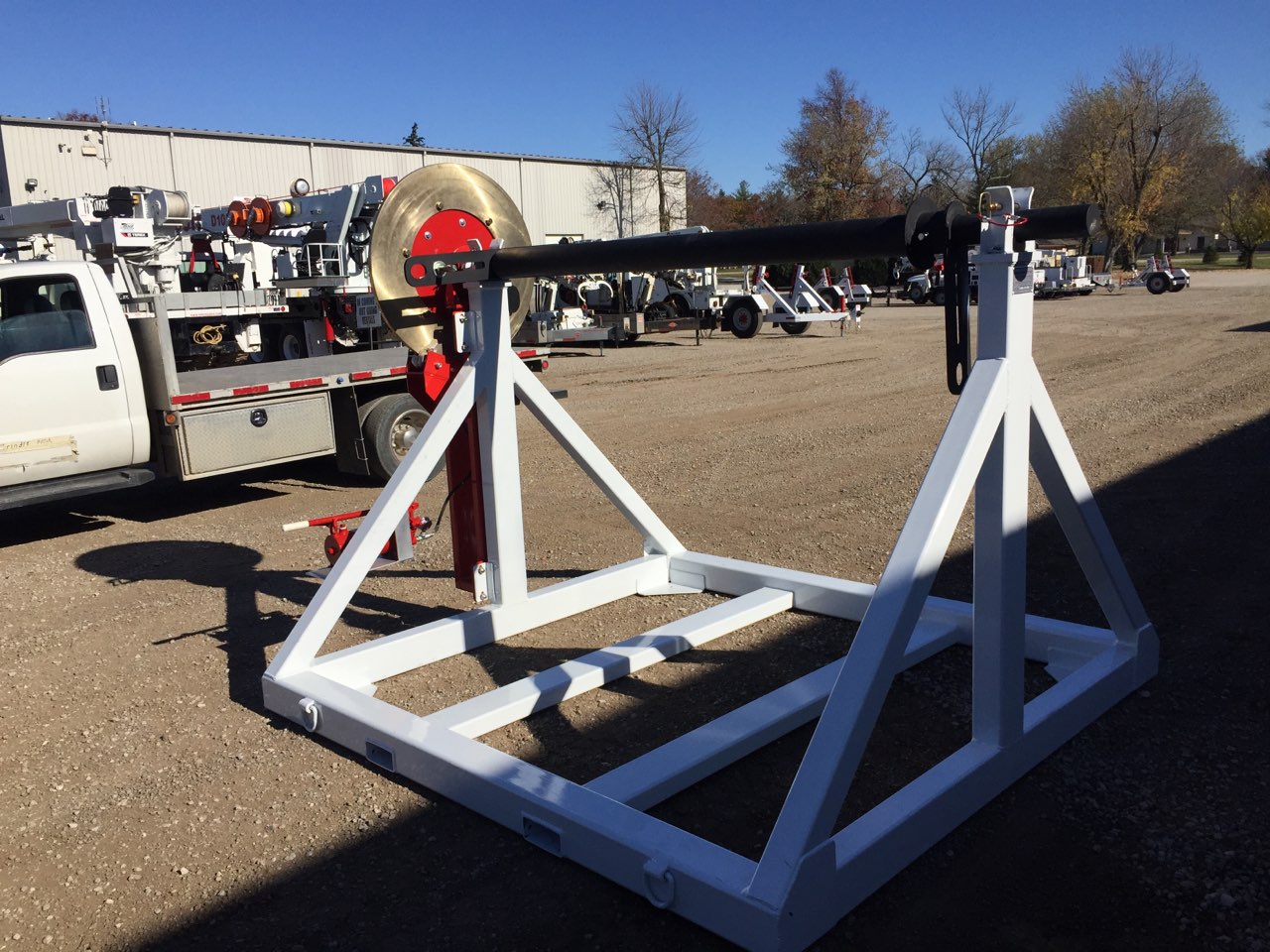 What type of work should you rent reel stands for?
Electric Transmission and Distribution
Utilities
Not sure which size Reel Stand is right for you?
No problem! Fill out a quote request form and one of our Sales Team Members will help you find the right one for your project.
WORK TRUCKS FOR YOUR NEXT PROJECT
WORK TRUCKS FOR YOUR NEXT PROJECT