PROTECT YOUR TOOLS WITH AN ENCLOSED SERVICE TRUCK
Organization and security are top priorities when working. Staying organized is crucial in helping you and your guys meet your deadlines, and also having peace of mind that your tools are safe and secure is important when working on different job sites. When you rent an F550 Enclosed Service Body, you'll have all of your tools and equipment right at your fingertips, saving you time while working by being able to easily access what you need as soon as you need it.
TR's 2-Ton Enclosed Service Body trucks come in both 9' and 11' options and have a tall interior, giving you the freedom to walk throughout the back of the truck to store equipment while also having plenty of shelving space to organize your tools.
QUALITY AND PRODUCTIVITY ARE KEY
You need a truck rental that you can count on. If the weather is bad, you need to be able to protect your equipment from the different elements. You need locks that you can trust to keep your tools safe when working in a new area. Knowing the importance of these things, we put each of our service truck rentals through a detailed service and regular inspection process to give you the confidence that your truck rental is dependable and won't give you problems.
CUSTOMIZED FOR YOU
We understand that every project is different and has unique demands. Because of this, well customize your F550 Enclosed Service Body to help you stay productive. Whether you need welder generators, inverters or additional tool boxes, we can fully upfit your rentals to best fit your requirements and needs
SOLUTIONS TO FIT YOUR SPECIFIC DEMANDS
Not sure if an F550 Enclosed Service body is the right fit for you? We've got an entire fleet of trucks that can be custom-built for your unique projects. Our fleet includes many other truck rental options that you might need on your job site, ranging from a half-ton pickup truck to F550 and F750 dump trucks. Contact us for more information on any of our truck rentals or fill out our quote request form to begin renting.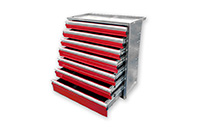 C-TECH STORAGE SOLUTIONS
Solid, sturdy storage for your tools. Available in both standard or extreme duty
.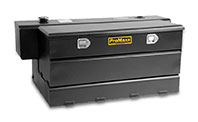 FUEL STORAGE TANKS
Onsite fuel? Our fuel storage tanks come with a transfer pump, giving you access to fuel while working.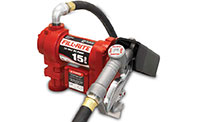 FUEL TRANSFER PUMP
A 12V transfer pump quickly pumps gas from your storage tank to your vehicle's fuel tank, saving you the stress of having to fill-up manually
.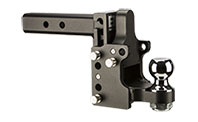 HITCHES
Towing equipment has never been easier. Choose from a Ball, Pintle or Ball/Pintle combo and hit the road
.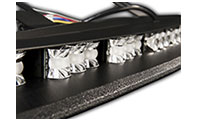 SAFETY LIGHTS
Working at night is no problem with safety lights
.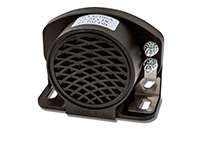 BACKUP ALARMS
For safety when reversing, use a backup alarm
.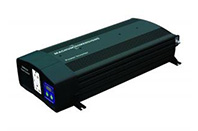 INVERTERS
Power on the go with 400-3,000 watt inverters. Modified Sin & Pure Sine inverters are available from a variety of manufacturers and can be added to your rentals
.