PULL MORE WEIGHT WITH GOOSENECK TRAILERS
Have you ever tried to haul large equipment for your construction projects and not be able to maneuver around things? The best solution in this situation is a Gooseneck Equipment trailer.
Our open trailer Goosenecks were made to haul and offer added stability when in transport. Whether you're a pipeline contractor, are an industrial contractor working at a job site in the city, you specialize in agriculture and need to move materials around your farm, or work in a different industry, these Gooseneck trailers will provide the most payload of all of our utility trailers at over 16,600lbs.
One perk of Gooseneck trailers is that they offer better load transfer and weight distribution, giving you and your guys added security in your trailer when loading, transporting, and unloading equipment.
ADDED FEATURES FOR YOUR GOOSENECK
Goosenecks aren't your average car haulers. They have features to help you when you're transporting, like eight 1" D-rings, tie-down rails with stake pockets, (up to) 29.K GVWR, and (up to) a 30′ bed length with 5′ tail. Rest easy that your load of materials and construction equipment is safe and secure during your commute.
CONVENIENCE WITH YOUR RENTALS
PTR Deckover Gooseneck Trailer rentals include:
Dual 2-speed drop leg jacks
Integrated toolbox
Flip-up/down ramps
Gooseneck coupler
Beam frame
LED lights
RENTALS – ANYTIME, ANYWHERE
We have a wide variety of trucks to help you with your next project – whether you need a pickup, flatbed (which comes standard with an integrated gooseneck hitch), a service body, or an all-terrain vehicle – every unit is ready to help you work and haul.
Looking for a different type of trailer? No problem! We have a wide variety of trailers to suit all types of jobs and industries.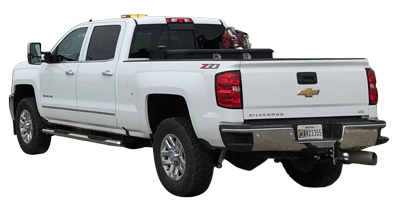 4X4 TRUCK RENTALS
Choose from pickups, flatbeds, dumps, service utility trucks, and more! We offer corporate monthly rentals nationwide, all delivered right to your job site.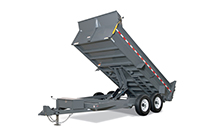 TRAILER RENTALS
We're certain that we have the right trailer for you. Whether it's a dump trailer, a deckover gooseneck, a tilt bed, or a different option, we've got what you need to get work done.
ACCESSORIES
Upfit your truck rentals and boost productivity. At PTR, we offer toolboxes, strobe packages, winches, inverters and more for your units.