NATIONWIDE TRUCK & TRAILER RENTALS FROM FORT WAYNE, IN
Located on the south side of Fort Wayne, Indiana, Premier Truck Rental (PTR) is a truck, trailer, and specialty equipment rental house. Owned by a father-daughter duo, PTR custom builds work trucks for construction companies nationwide and delivers every unit directly to each job site. It doesn't matter whether you're working on a local Fort Wayne project or not, PTR has the quality work trucks and trailers you need and will deliver nationwide to your exact site.
Have you thought about renting your trucks and trailers but have been told it's not a good decision? PTR can supplement your owned fleet with rentals so you can have more cash on hand when you need it. Is the economy in a downturn for your specific industry? When purchasing your fleet, you may be stuck with those assets sitting. When you rent your units from PTR, you can send your units back when you're done with them and we'll take that risk for you.
The benefits of renting are endless and these are just a few of the many reasons why renting saves you time and money. Contact us to set up your account today so, when you're ready to add rental units to your fleet, we can send you the needed equipment without delay.
We recognize that one size doesn't fit all, especially when it comes to rentals for your projects. We have a large fleet of trucks to help you meet your job demands – pickups, flatbeds, trailers and more – all ready to work for you. We can customize any truck exactly how you need it so you can be as productive as possible at work. No project is the same, so get trucks built exactly how you need them.
We can design our trucks to the same specs as your current fleet.
BE PRODUCTIVE WITH CUSTOM UPFITS
WINCH & CAPSTANS
Add a DP 12K Front Bumper Winch with a Curbside Capstan Shaft to pull more on the job.
WELDER/GENERATOR
A 300-amp class welder/generator delivers welding and auxiliary power both quietly and efficiently.
ENPAK
Reduce engine idle time with an Enpak.
PORTABLE WELDER
Deliver better results with a portable welder, designed to run off of arc voltage.
LADDER RACKS
Get more storage with a ladder rack. We'll take care of the utility hooks and tie downs – just tell us what rentals you want it on and you're good to go.
TRUCK CAPS
Never worry about the weather again. Protect your equipment from snow, rain, UV rays and more with a fitted truck cap.
BRUSH GUARD / FRONT WINCH
All the protection you'd need. Get full coverage against damage with a brush guard and have a winch ready for when you go off-road. You'll be glad that you did.
TOOLBOXES
Find the right storage solution for you with different size toolboxes. Securely transport your tools right in the bed of your truck to and from your jobsite.
HEADACHE RACKS
Headache racks are ideal for protection of your rear cab window. Choose from a lighted or a non-lighted option.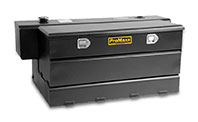 FUEL STORAGE TANKS
Toolbox storage and a fuel transfer pump? That's what you get with a fuel storage tank. Everything is right there for you.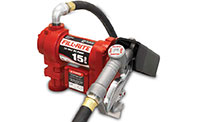 FUEL TRANSFER PUMP
A 12V transfer pump quickly pumps gas from your storage tank to your vehicle's fuel tank, saving you the stress of having to fill-up manually.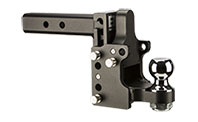 HITCHES
Towing equipment has never been easier. Choose from a Ball, Pintle or Ball/Pintle combo and hit the road.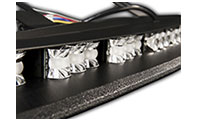 SAFETY LIGHTS
Working at night is no problem with safety lights.
BACKUP ALARMS
For safety when reversing, use a backup alarm.
INVERTERS
Power on the go with 400-3,000 watt inverters. Modified Sin & Pure Sine inverters are available from a variety of manufacturers and can be added to your rentals.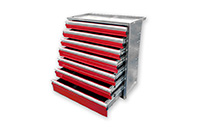 C-TECH ALUMINUM STORAGE SOLUTIONS
Solid, sturdy storage for you. Available in either standard or extreme duty.