Find Your Perfect Pickup Truck Rental.
A truck that works for you. When you have the right pickup truck in your fleet, you don't need to stress about hauling, towing or crew productivity. With PTR pickup truck rentals, you'll get work done quickly because of the versatility and storage space that comes with each truck, as well as the endless options of upfits to add-on to your unit to save time on the job. We tailor our pickup rentals specifically to your job demands, helping you in the long run. Let the pickups do the heavy lifting for you, and get renting today. Choose from Ford, Chevy and Ram units.
½-Ton Pickups – a standard for any size of project in any industry. These units are capable of tackling anything you throw their way and have plenty of additional upfit options to help you meet your deadlines. At PTR, we care about quality, putting each of our units through an extensive service and inspection process before delivering them to your job site. We want you to have dependable pickup truck rentals that you can rely on.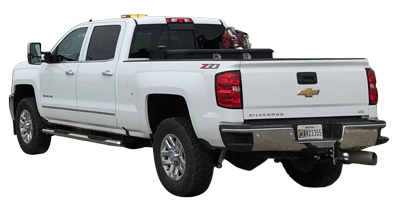 Keep your crews working hard with a ¾-Ton Pickup. Each of our trucks are made to keep you and your guys productive, so we tailor them exactly to your needs. Just tell us what you want and we'll take care of the rest. Choose from gas or diesel units in either Ram, Chevy or Ford.
Built to work. Our Ford Maverick XL Supercrews are compact, temperature-controlled units that are great alternatives to UTVs. Easily navigate remote jobsites.
Brand new half-ton electric pickups, available for rent nationwide. Perfect for construction superintendents and executives alike.