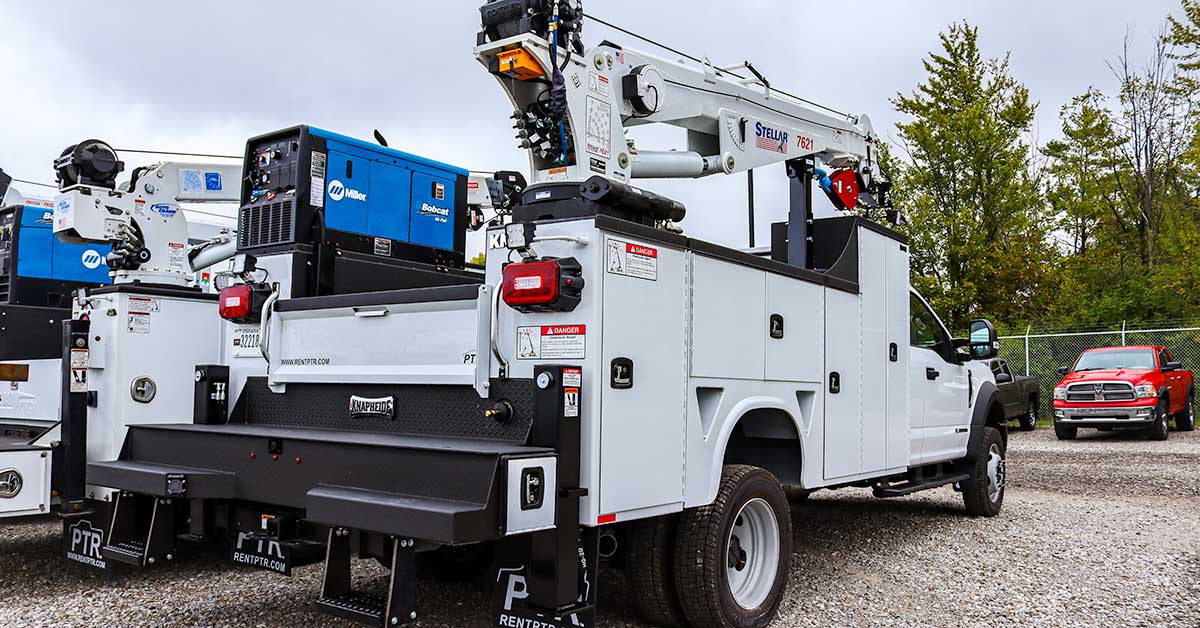 Having an F550 Mechanic Crane Truck in your fleet is important when working on projects with heavy equipment. PTR is happy to announce the expansion of our F550 Crane Truck offering, now having Knapheide truck bodies available for rent in addition to STI truck bodies.
---
CONTINUE READING
Utility is in our DNA. Rob Troxel, PTR's CEO has been a big name in the utility industry for quite some time and we wanted to share his story.
---
CONTINUE READING
Quality comes first. With the variety of jobs that utilize service and mechanics trucks, having the right unit is crucial for productivity. PTR and Knapheide have been partnering to provide custom solutions in the utility and construction industries.
---
CONTINUE READING
Heavy duty flatbeds, built tough and customized exactly to your job's demands. PTR offers Bedrock Truck Bed Flatbeds for your rentals to ensure quality and durability every time.
---
CONTINUE READING
Our recommendation for the best unit for handling bulky, oversized reels? PTR's Hydraulic F550 Reel Loaders from Hydrabed. With these units, you and your guys will save time every time.
---
CONTINUE READING
A mobile work environment that's ready to work on your upcoming telecom and utility projects – meet PTR's Fiber Splicing Trailers. These units are full of features to help you with your splicing operations year-round.
---
CONTINUE READING
Tough terrain? No problem. PTR's 2.8c Fat Truck can work in any condition. Learn more about this unit, as well as something exciting that PTR and Fat Truck are collaborating on for the 2021 Utility Expo!
---
CONTINUE READING
PTR's STI Tiger Crane Mechanics Trucks are packed with everything that you'll need to help you and your crew save time and stay productive on your site. Read more about PTR and STI's partnership.
---
CONTINUE READING
Transporting reels when working in telecommunications is a daunting task, but F550 Reel Loaders make it easy and efficient. Read about 4 benefits of renting F550 Reel Loaders.
---
CONTINUE READING
Don't worry about storage, poor weather conditions or a limited workspace with F550 Enclosed Service Bodies. Here are the top 3 benefits of renting Enclosed Service Bodies.
---
CONTINUE READING