Cargo Reel Trailer Rental | CRT2
The CRT2 is the best transformer maintenance and repair trailer for your team that's on the market. Different projects need different types of reel trailers. Knowing this, we have a variety of reel trailer options available for you to choose from, including the Brindle CRT2 Cargo Reel Trailer. When you need a trailer that can transport spools and provide cargo space for tools and materials on the jobsite, the Brindle CRT2 Cargo Reel Trailers will get the job done. These trailers are great for storm restoration work, construction, hazardous waste removal and more.
The spill-proof galvanized bed, ideal for transformer containment, includes (4) drain plugs, keeping you covered whenever you're transporting building materials, transformers, or something else, as well as can handle up to 6 tons of whatever you need to haul. As with all of our other reel trailers, the CRT2 comes standard with stainless steel tension brakes to help you safely payout your cable.
CRT2 Specifications
(4) Bed Tie-Downs
Aluminum Storage Box
(2) 16" Stainless Tension Brakes
(2) 2.5" Reel Bars with Collars, Max 72"D x 56"W
Grounding Lug
Spill-proof Bed with (4) Drain Plugs
Front Jack
Rear Jack
LED Lights
Electric Trailer Brakes
(2) Wheel Chocks
7 Way Round Trailer Plug
Adjustable Pintle Hitch
What type of work should you rent an CRT2 reel trailer for?
Electric Utility Pole Installation
Utility Transformer Repair
Storm Restoration/Hurricane Clean-Up
Waste Removal
Prefer to purchase a reel trailer instead?
We also have reel trailers and other product lines available for sale; get connected to our team here.
TRUCKS BUILT TO WORK FOR YOU
PTR CANDY WAGON FRAMER
YOU SPOKE, WE LISTENED
Meet the Candy Wagon framer, created by you, for you. This truck came about from talking to industry professionals, like yourself. Being a utility truck with all of the goodies, these heavy-duty, custom flatbeds are filled with add-ons that help you and your crew stay productive while on the job.
Our customers are always providing us feedback on the Candy Wagon Framer, letting us help you meet your job demands by continuously improving and evolving our truck to make it top of its class. Everything you'd ever need while working, all in one truck, right at your fingertips. Nothing is sweeter than this.
BUILT FOR THE TOUGHEST JOBS
Don't want anyone meddling with your confections? No problem. There's no need to stress about moving equipment to and from project sites. Candy Wagon Framers were created to help you securely and safely store tools, having an 11' body with stake pockets, ample storage space, fuel transfer tank and pump, locked tool boxes to keep everything organized, and more.
EXTRA TOPPINGS ON YOUR CANDY WAGON
Different jobs have unique needs. We get it. That's why our Framers are packed with upfits to help you and your crew work smarter, not harder. Having a transverse compartment mounted behind the cab, a 3,500lb material rack, fuel transfer tank and pump, 12,000lb hydraulic winch, j-hooks, toolboxes and more, these units are ready to work.
THE BEST OF THE BEST
Quality is key. You need rentals that will help you meet your deadlines and keep your crew productive on the job. Knowing this, we put our rentals through a detailed service and inspection process regularly, giving you confidence in your trucks. Take on the toughest jobs with ease and confidence.
Productivity is right around the corner. Submit a quote request form below and we'll get you all the details for our truck rental options so we can find what will best meet your needs. Let's get to work.
STORAGE YOU CAN COUNT ON
You are getting ready to start a new job and you have a lot of different tools and equipment for the project. You need a truck that has adequate storage for all of your things, as well as want to stay organized so you can find what you need quickly and easily. What's the best truck for you? An F250 Open Service Body Truck.
Efficient and durable, the F250 Service Body has 6 external tool compartments to give you the space and organization that you and your tools need. Easily lock your items for maximum security, giving you the peace of mind that your equipment is safe and sound.
EASY CUSTOMIZATION FOR INCREASED PRODUCTIVITY
Want to get your work done faster? Add custom upfits to your Open Service Body rental and keep your crew working. Whether you need above body boxes, ladder racks, or a fuel storage tank, we can add it to your truck rentals, making sure that your units are prepped and ready to go to work for you on your first day on the job.
Ready to get to work? Fill out our quote request form today and learn more about our service trucks for rent.
A GLIMPSE AT AN F250 OPEN SERVICE BODY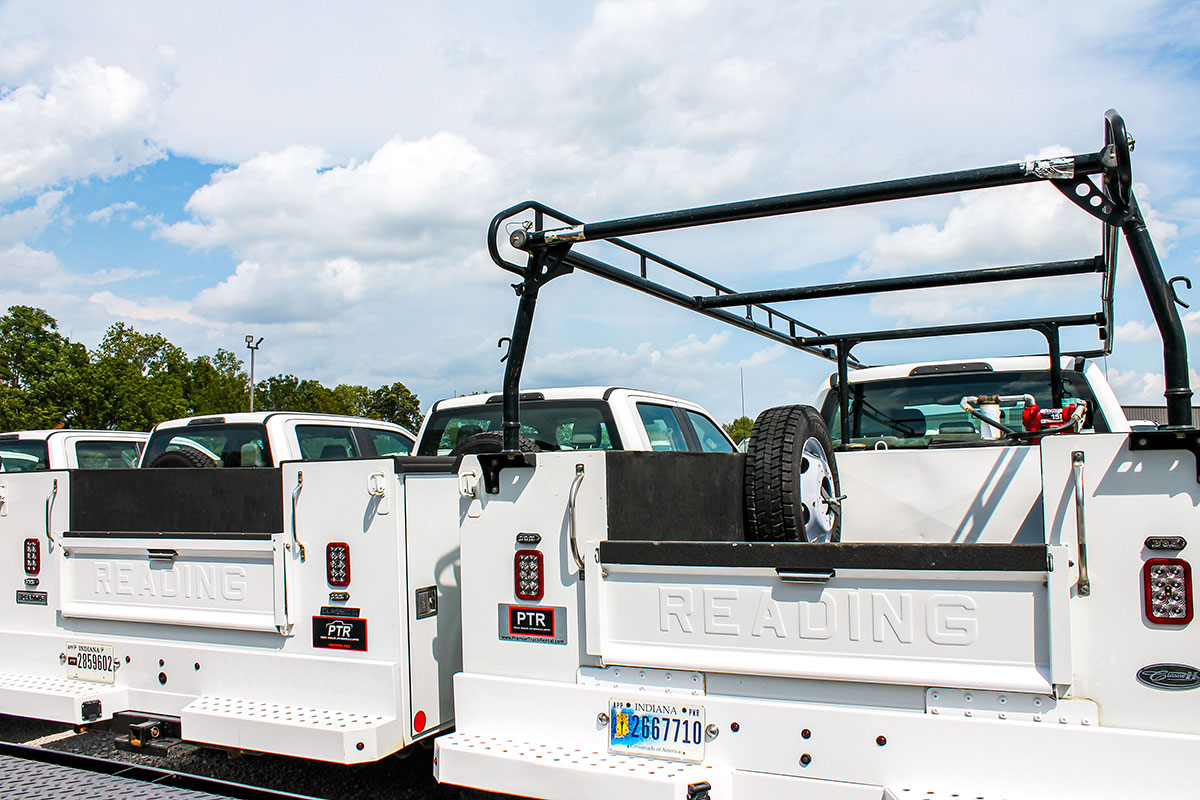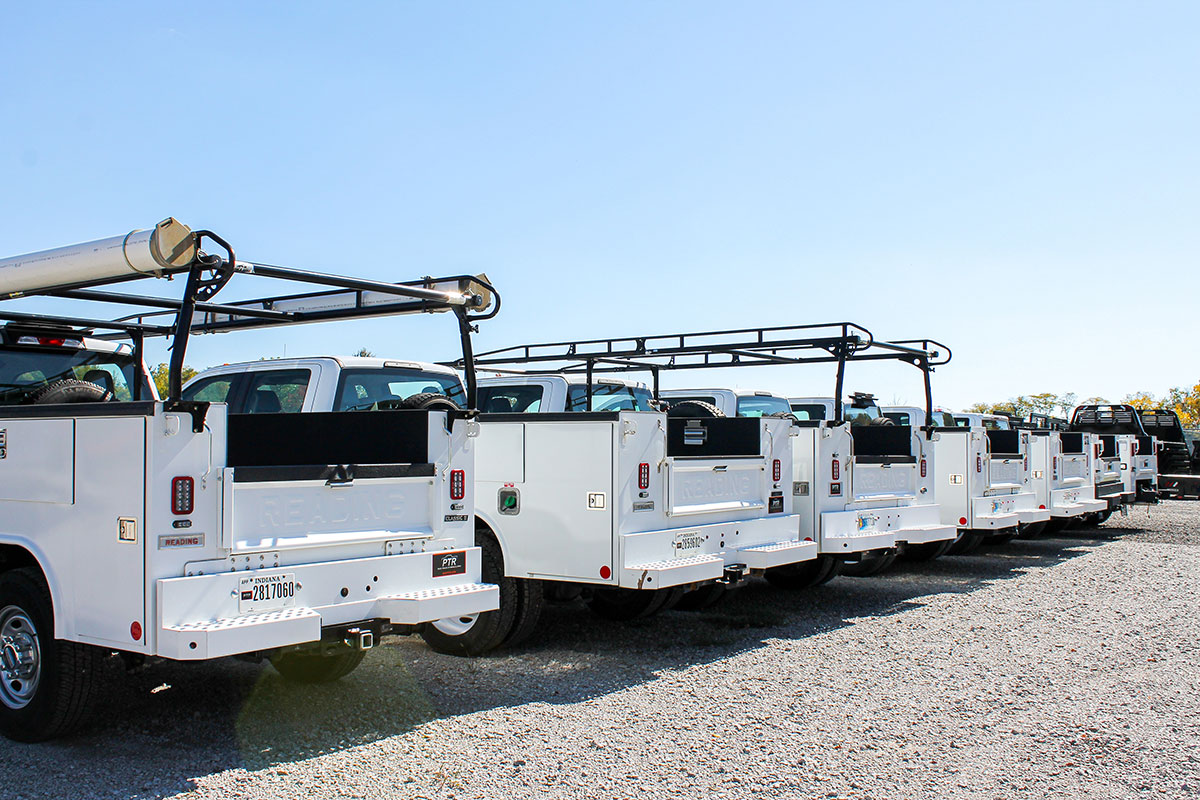 BOOST PRODUCTIVITY – USE UPFITS
LADDER RACKS
Increase your truck storage with ladder racks. We'll take care of the utility hooks and tie-downs – just tell us what units you'd like them on.
WELDER/GENERATOR
A 300-amp class welder/generator delivers welding and auxiliary power both quietly and efficiently
.
ENPAK
Reduce engine idle time with an Enpak.
PORTABLE WELDER
Deliver better results with a portable welder, designed to run off of arc voltage
.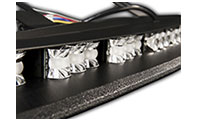 SAFETY LIGHTS
Working through the night is safer and easier with safety lights
.
INVERTERS
Power on the go with 400-3,000 watt inverters. Modified Sin & Pure Sine inverters are available from a variety of manufacturers and can be installed on your units.
BRUSH GUARD / WINCH
Keep your truck rentals protected with brush guards and winches. Avoid damage and be ready for off-road project sites.
TOOLBOXES
Choose from a variety of brands and sizes of toolboxes. Keep your tools safe and secure while working.
HEADACHE RACKS
Headache racks are ideal for the protection of your rear cab window. We have a lighted or a non-lighted option
.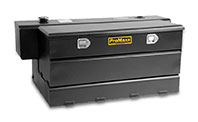 FUEL STORAGE TANKS
Fuel storage and a fuel transfer pump make on-site fill-ups quick and easy.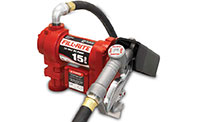 FUEL TRANSFER PUMP
A 12V transfer pump quickly pumps gas from your storage tank to your equipment's fuel tank, saving you the stress of having to fill up
.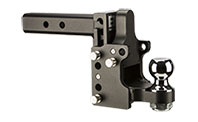 HITCHES
Towing equipment is made easy – choose from a Ball, Pintle or Ball/Pintle combo and hit the road
.